Hp Laserjet 1020 Printer Driver For Ubuntu Free Download
Background
most Linux distributions has printer driver by default, for HP, it is HPLIB, but there an addition plugin which is close source needed for this 1020 printer, when installing this plug-in, I counter some problems, and I will describe it later.
The HP LaserJet 1020 Printer Hostbased Plug and Play Basic Driver provides basic printing functions. If the driver is already installed on your system, updating (overwrite-installing) may fix various issues, add new functions, or just upgrade to the available version. HP LaserJet 1020. It seems that the USB communication to this printer does not work.Alone lsusb does not work with it, and dmesg tells me something like 'control timeout on ep0in'But this pr. Download HP LaserJet 1020 - MajorGeeks. Download free hp laserjet 1020 driver - HP LaserJet 1020 Plus Printer drivers varies-with-device: Install the latest driver for HP laserjet 1020 driver mac, and much more programs. Hp Laserjet 1020 Plus Printer Driver & software Installation steps to download from Official HP website for Windows 10, 8.1, 8, 7 32-bit & 64-bit and Mac OS. How to download and install hp laserjet 1020 printer driver on windows 10, windows 7 and windows 8. I was tearing my hair out trying to get my 1020 to work, and this did the trick. The hplip includes print, scan, and fax support for 2594 printer models, including deskjet, officejet, photosmart, psc print scan copy, business inkjet, laserjet.
Problem
print error
hp laserjet 1020, hpcups 3.17.10, requires proprietary plugin
Solution 1 hpip
install hplip
sudo apt-get install hplip hplip-gui
refer this to install plugin:

connect the printer and type command ` hp-plugin`
follow GUI and automatically download the plugin, but there is a 404 problem for me, many be caused by my network(I am in China, LOL). so you need manually download the plugin and install it.
you can manually download xxx.plugin file here, and load it from local file to HPLIB by hp-plugin command.
enjoy it!
Solution 2 foo2zjs
foo2zjs is an open source laib for printer, and it work well on HP 1020.
remove HPLIBsudo apt-get remove --assume-yes hplip hpijs hplip-cups hplip-data libhpmud0 foomatic-db-hpijs

make install foo2zjsby

plug the printer and run sudo /etc/init.d/cupsys restart

to make plain (lpr) text print nicely, run

open system printer manager and set up HP printer model as foo2zji by changing the model form foo2zjs/ppd and select the xxx.ppd for your printer.

if there any problem, you many modify the ppd file manually, e.g. change the Default page size to A4 from "Letter"

sudo gedit xxx/ppd/LaserJet-1020.ppd

enjoy it!
When you want the latest HP printer drivers on Ubuntu, you'll download and install the latest HP Linux Imaging and Printing (HPLIP) driver package. Updated versions of this package are regularly released with support for the latest HP printers.
HP is one of the printer manufacturers that has its own driver package for Linux, including Ubuntu. the driver package is maintained by the open source community, but has HP full support.
HP Linux printers driver package is known as HP Linux Imaging and Printing (HPLIP) and it's updated frequently to support newer printers as they become available. If you own a new HP printer today, it will mostly work on latest version of Ubuntu desktop
Hp Laserjet 1020 Printer Driver For Ubuntu Free Download 64-bit
However, if the printer is not supported by Ubuntu or the drivers are not installed, installing HPLIP might make the drivers available. This brief tutorial shows students and new users how to install HPLIP on Ubuntu to support the latest HP printers.
The current version of the software package is 3.17.11
The current driver package adds support for:
HP Scanjet Enterprise Flow N9120 fn2 Document Scanner
HP Digital Sender Flow 8500 fn2 Document Capture Workstation
The previous package, 3.17.10 added support for tons of new HP printers, including these:
HP OfficeJet Pro 7720 Wide Format All-in-One
HP DeskJet AMP All-in-One Printer
HP OfficeJet 5220 All-in-One Printer
HP OfficeJet 5230 All-in-One Printer
HP OfficeJet 5232 All-in-One Printer
HP ENVY Photo 6220 All-in-One Printer
HP ENVY Photo 6232 All-in-One Printer
HP ENVY Photo 7120 All-in-One Printer
HP ENVY Photo 7134 All-in-One Printer
HP ENVY Photo 7820 All-in-One Printer
So as you can see, there are lots of new printers on the list that the drivers provide support for. To see the complete list of printers that are supported, read the release notes page here.
To install the drivers on Ubuntu desktop, run the commands below to get the
cd /tmp && wget http://prdownloads.sourceforge.net/hplip/hplip-3.17.11.run
Then run the commands below to install the driver package.
sh hplip-3.17.11.run
Printer Driver Download
The installation wizard should start up and help you install the drivers. Type y to begin the installation.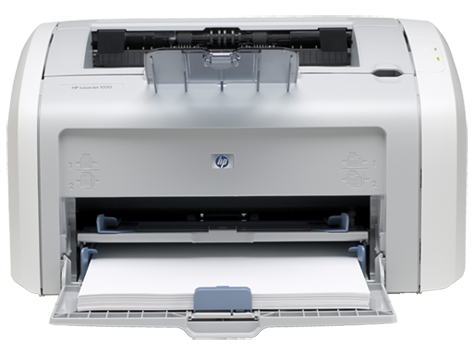 Then a to choose the automatic installation mode
Continue with installation for the version of Ubuntu. After a few minutes, the installation should complete.
When prompted whether to install missing dependencies, type y
The installer may prompt you to remove existing HPLIP drivers to install the newer one. Please choose to do that to continue.
After few minutes, the new drivers should be installed and ready to use. After installing restart your desktop. then go to Dash or Activities Overview and search for HPLIP. open and setup.
This is how to install HPLIP on Ubuntu
~Enjoy!
Hp Laserjet 1020 Printer Driver For Ubuntu Free Download Windows 7
You may also like the post below: